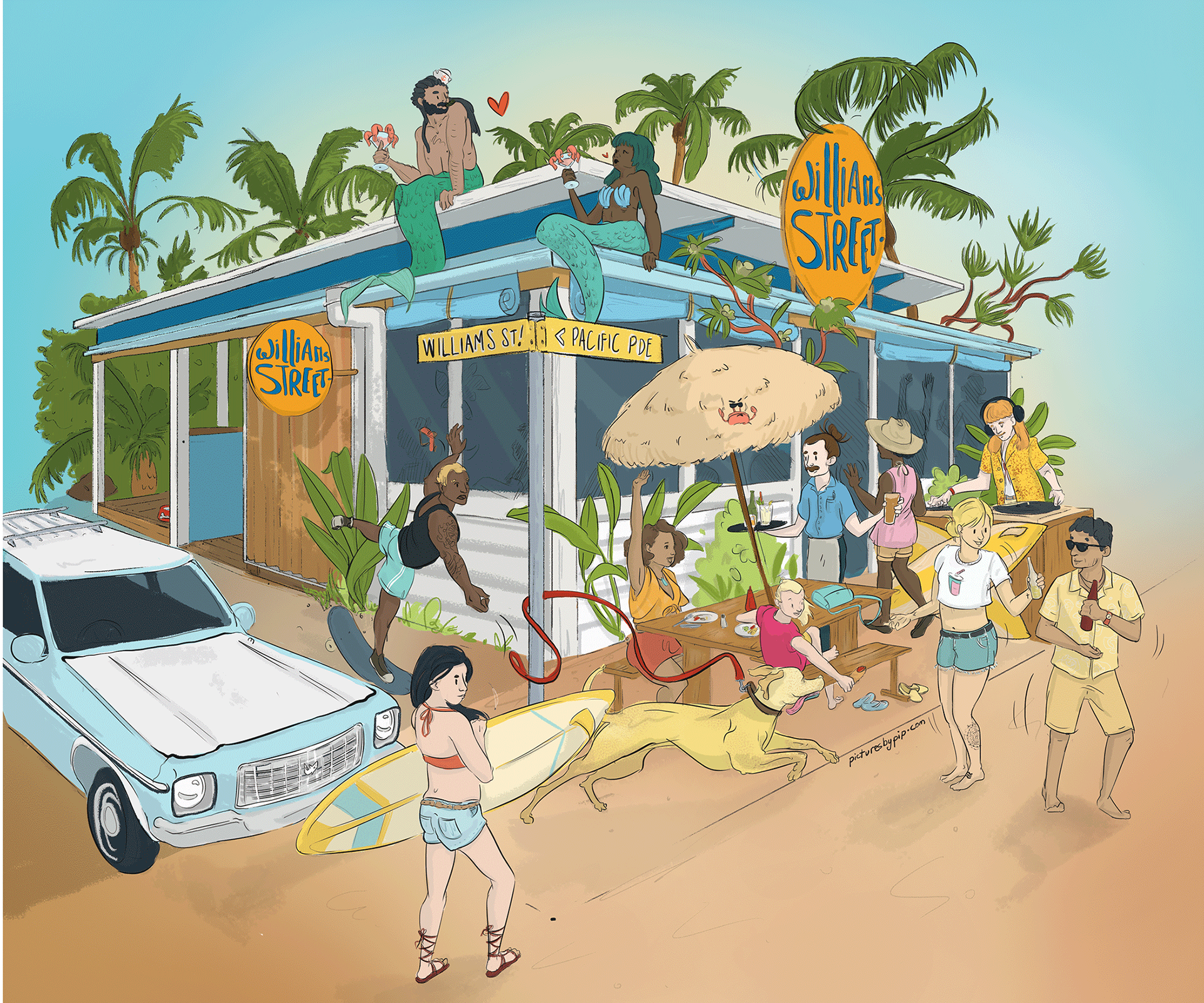 Willie St. needed an illustration to use in many different environments. 


The challenge in this piece was designing an illustration that can be used for wide-format online marketing as well as long-format posters, t-shirts, for the menu .. I designed a piece where it can be cropped from the sides OR from the top and bottom and still make sense. 
The most important thing in this piece was the overall vibe - plenty of fun, plenty of activity and all in a way that appeals to Willie St's broad clientele. It turned out great!
Find Williams St. Kitchen and Bar next time you visit Lennox Head!